Colocation services powered by
Net-D-Sign
Data Center / Colocation services
Running your IT infrastructure securely, reliably, and uninterrupted is a basic need of successful business operations today.
To ensure this high level of service for our customers as well as for our own products and solutions, Net-D-Sign is collaborating only with select established and certified providers. Maximum availability and high efficiency are at forefront when it comes to data center services.
All our data center locations are redundantly connected via fiber links, thus allowing us to offer scalable bandwidths and flexible networking concepts to our customers.
Different capacities can be provided in the various data centers, from individual racks, an individual colocation area to private cages.
Would you like to avoid high expenses for server rooms and their secure operation at your office? Would you rather operate your IT system in a professional data center with a high level of protection, redundancy, and reliability?
The colocation solutions from Net-D-Sign have you covered. We provide you with the data center infrastructure that's right for you – and your individual requirements and applications. Whether you just need to house some servers, operate equipment in multiple racks or run a dedicated infrastructure of a private cloud – Net-D-Sign will provide you with a solution as unique as your business.
Net-D-Sign also offers multiple connectivity options to securely connect your office directly to the data center, at a reasonable monthly fee.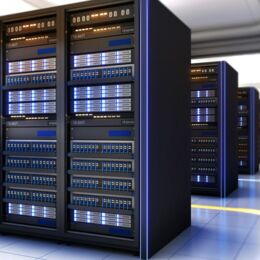 Our services
Rack space and colocation at three data centers in Munich: Net-D-Sign offers individual, tailor-made solutions – whether it's just rack space or running your own private cloud.
Dedicated connectivity between your rental space and the data center: Net-D-Sign offers you seamless point-to-point data connections as a managed service or wavelength services as an alternative.
Carrier-neutral connectivity: Net-D-Sign connects you to data centers or to the POPs of other carriers. Of course, connectivity between your different sites is also offered.
IP connectivity that meets your needs: Net-D-Sign also offers you uplinks to other carriers or IXs.
Why you should work with us
Extensive know-how working with data centers
Net-D-Sign is highly familiar with the ins and outs of working with several data center operators. We bring more than 20 years of experience to the table – allowing us to create realistic project schedules. No matter how big or complex your project happens to be – Net-D-Sign will help you to turn it into a success story.
Working with other service providers
You're looking for someone flexible enough to work with your existing suppliers as needed? Net-D-Sign can be the value-add to your current choice of suppliers, i.e. if you prefer to source your hardware from another long-term partner. Our mission: Planning solutions that are right for our customers - then turning them into reality.
Our Data Center Locations
Data Center MUC1
Data Center MUC1 is located right in the city center of Munich, close to central station.
Data Center MUC2
Data Center MUC2 is located at Euro Park in the North of Munich.
Data Center MUC3
Data Center MUC3 is located in the Westend area of downtown Munich.
Connectivity
Redundant / dual building entry
Physically separated paths
A broad selection of carriers (redundant to each other)
Carrier neutral connectivity
Power Supply
Redundant connections to the power grid
Redundant UPS (N+1)
Emergency power system (generator)
Air Conditioning
Redundant air conditioning and climate control (N+1)
Hot aisle / cold aisle principle
Rack-cooling systems
Leakage monitoring
Fire protection and prevention
Early fire warning (Vesda)
Fire alarm system
Extinguishing system (inergen or nitrogen)
Multiple fire compartments
Security
24x7 security service
Access control
Video surveillance
Intruder alarm
All data centers are ISO 27001 certified. Some data centers offer additional certifications according to PCI-DSS, SOC-1 Type II or SOC-2 Type II.
Do you have any questions regarding our colocation / data center services?
Contact us at any time – we've got you covered.
Or feel free to fill out our form: